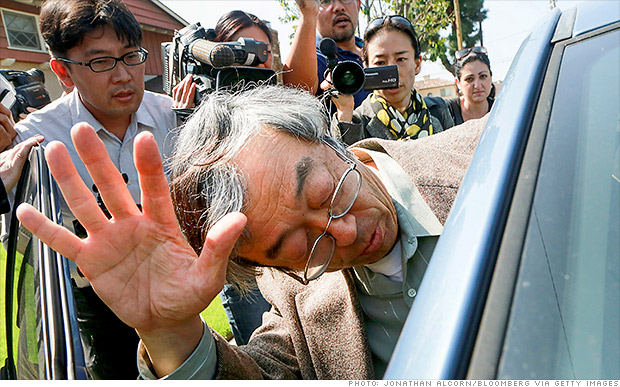 This may or may not be the creator of Bitcoin. But who cares? Bitcoin isn't going away.
The world is finally paying close attention to Bitcoin, but people are more focused on its creator than the power behind the revolutionary digital currency.
They shouldn't be. Whether or not cnn money.com/2014/03/07/technology/bitcoin-denial/index.html">Dorian Satoshi Nakamoto, a 64-year-old retired engineer living quietly in California, is the father of Bitcoin is not really the point.
Bitcoin matters because it has governments and major banks scared stiff. It presents a currency that cuts them out of the picture.
China restricted banks from using Bitcoin late last year. In February, Russia's top prosecutor declared that Bitcoin and all anonymous payment systems are illegal.
For now, the United States is letting the experiment move forward. But New York state's top financial regulator has already detailed plans to regulate bitcoins sometime this year.
Banks see the writing on the wall too. In a quiet move last year, JPMorgan Chase filed a patent for a Bitcoin-like payment system